Machine de mesure automatique de vision de haute précision sans contact de 3D
● L'instrument est équipé d'une interface RS-232. Après la connexion avec un ordinateur, un logiciel de mesure spécial pour Quickmeasuring peut être utilisé pour traiter et afficher l'image de cartographie.
● Adoptez la caméra CCD couleur et l'objectif de zoom comme système de visée de mesure, Quick Measuring Machine ; Le système numérique de mesure et de traitement des données est composé de deux tables de coordonnées, d'une règle de réseau et d'un processeur de données.
● Les utilisateurs peuvent choisir des imprimantes et différents systèmes de visée de mesure en fonction de leurs besoins.
● Utilisant la caméra couleur haute résolution TEO CCD des États-Unis, utilisant la recherche indépendante et le développement de la source de lumière froide de surface, la lumière de surface est composée d'un groupe indépendant de 48 sources lumineuses, chaque groupe étant alimenté par une source de courant constant, réglable en continu, pour assurer un écran de mesure de haute qualité.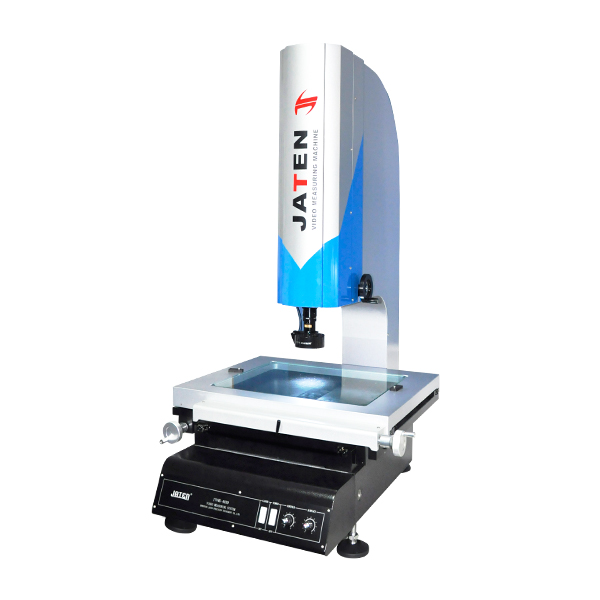 Spécification:
Jaten JTVMS MANUAL video measuring machine

Model

JTVSM-1510

JTVMS-2010

JTVMS-2515

WORKING STAGE

X,Y,Z-axis Travel(mm)

150x100x200

250×150x200

250×150x200

dimensions (mm)

600×530×950

600×550×920

690×550×1020

Load-bearing weight(KG)

35

35

30

net Weight(KG)

97

102

141

Model

JTVMS-3020

JTVSM-4030

JTVSM-5030

WORKING STAGE

X,Y,Z-axis Travel(mm)

300×200X200

400×300X300

500×300×200

dimensions (mm)

780×670×1060

945×646×1096

960×750×1100

net Weight(KG)

165

245

255

Model

JTVSM-5040

CUSTOMSIZE

WORKING STAGE

X,Y,Z-axis Travel(mm)

500×400×200

dimensions (mm)

960×750×1100

net Weight(KG)

281

Accuracy

X,Y-axis (um)

≤(3+L/200)um, Repeatability 2um

Z-axis

≤(4+L/200)um

Grating ruler

High-precision grating ruler, resolution 0.5um

CCD

Japan Sentech Color 625 colorful CCD Camera

Optical system

Automatic Zoom Lens ,Object View:7~1.1mm, zoom ratio 12X,

Video Total Magnification:30X~230X ,Optional Laser,UK Renishaw Probe ,

can measure the thickness of transparent glass and flatness

illumination system

Continuous adjustable LED ring surface &contours&coaxial light,

according to program-controlled to adjust the intensity&rate of light

Software system

QuickMeasuring,Automatic video measurement software

working environment

20°C±3°C, Temperature 45% -75%, isolated from the external vibration source

power supply

220V±10%,180V~260V(AC),50HZ

Optional Accessories

Can match with Objective/Laser/Probe/cupboard/version/ Brand CCD......
Garantie et maintenance
1. 12 mois de garantie pour la carte mère et distributeur de colle, dans les 12 mois à compter de la date de montage et d'acceptation,
mais ne dépassant pas 15 mois à compter de la date d'expédition. Pendant cette période, nous utiliserons le téléphone et Internet pour fournir aux utilisateurs
service après-vente complet.
2. Nous fournissons le service de maintenance à vie et le service de garantie pour le produit:
(1) Si la panne de machine provoquée par notre côté, vous pouvez renvoyer les pièces de rechange à nous avec le coût à côté de nous.
(2) Si notre technicien est invité à la formation ou à la réparation, tous les services techniques sont gratuits, sauf les billets et l'hébergement.
3. Période supplémentaire de garantie: Nous appellerons l'utilisateur ou l'email avec le service consultatif après-vente.
4. Notre société a des pièces de rechange qui peuvent être fournies aux utilisateurs avec le coût.
5. Nous offrons aux utilisateurs un service technique à valeur ajoutée après-vente par un prix préférentiel à vie, comme des mises à niveau techniques et des rénovations.
Nous sommes capables de fabriquer l'équipement de distribution et le distributeur de liquide selon les dessins ou les échantillons du client. Nous insistons sur
fournir des produits de qualité supérieure avec des prix compétitifs. N'hésitez pas à nous contacter. Bienvenue votre enquête. (Ivy Xie)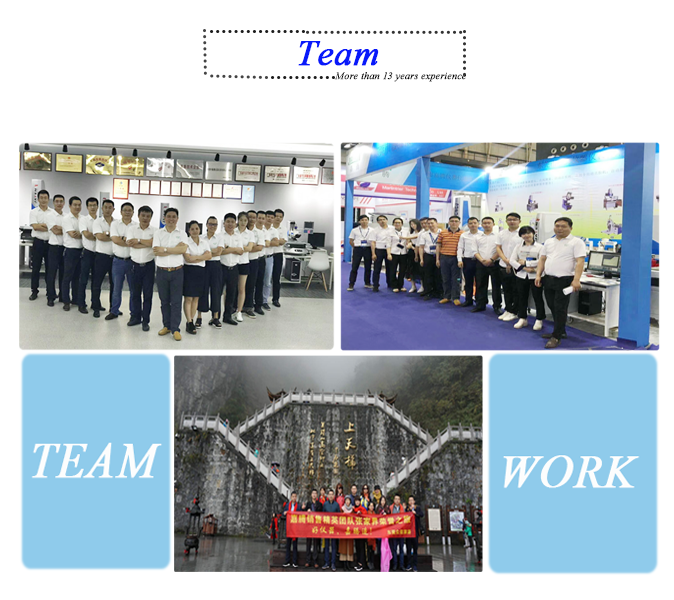 Processus de vérification
1. Nous aurons un bon chèque et un essai avant l'expédition.
2. Nous vous fournissons le manuel de l'utilisateur anglais convivial ou les vidéos d'exploitation gratuitement;
3. 24 heures de support technique par email ou par Skype ou Trade Manager ou Calling.
4. 1 an de garantie de pièces de machines gratuites;
5. Ingénieurs disponibles pour entretenir les machines à l'étranger. Bienvenue vos ingénieurs à venir à notre usine pour la formation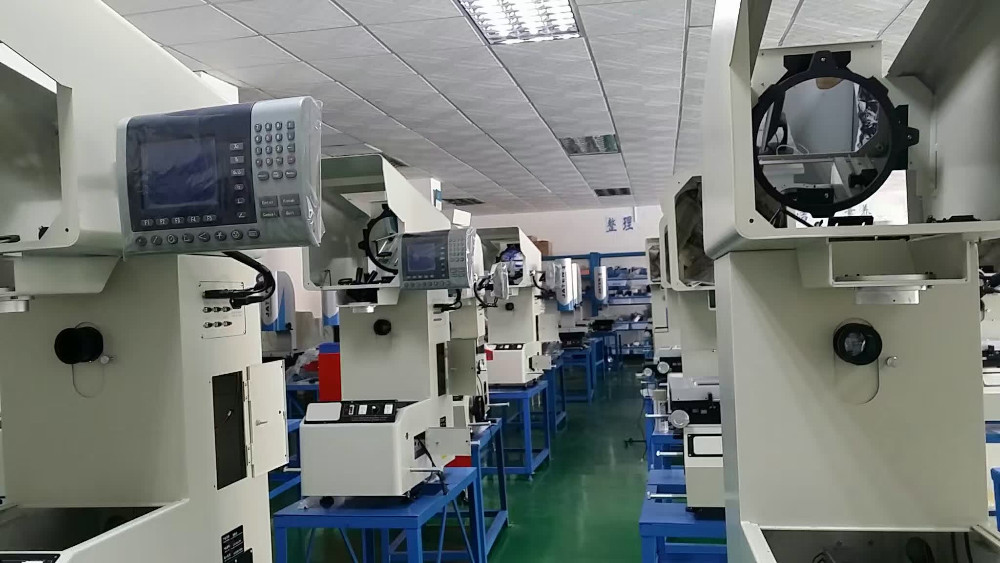 Profil de la société
JATEN Technology Co., Ltd Il a été fondé en 2005, est spécialisé dans la machine de mesure automatique de commande numérique par ordinateur, machine de mesure de vision,
Projecteur de profil optique, distributeur de colle CNC. distributeur automatique, machine à souder automatique, distributeur de colle de carte PCB, distributeurs de produits électroniques,
Distributeur multi-axes, distributeurs de cartes à circuits imprimés Jaten a passé avec succès le système de management de la qualité ISO 9001: 2008 et a
certification de CE.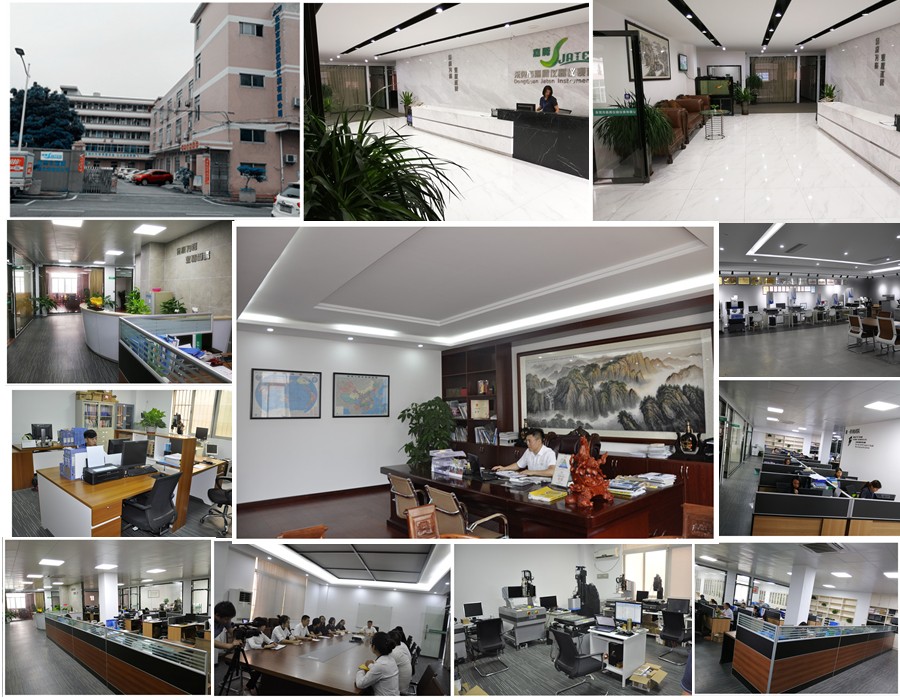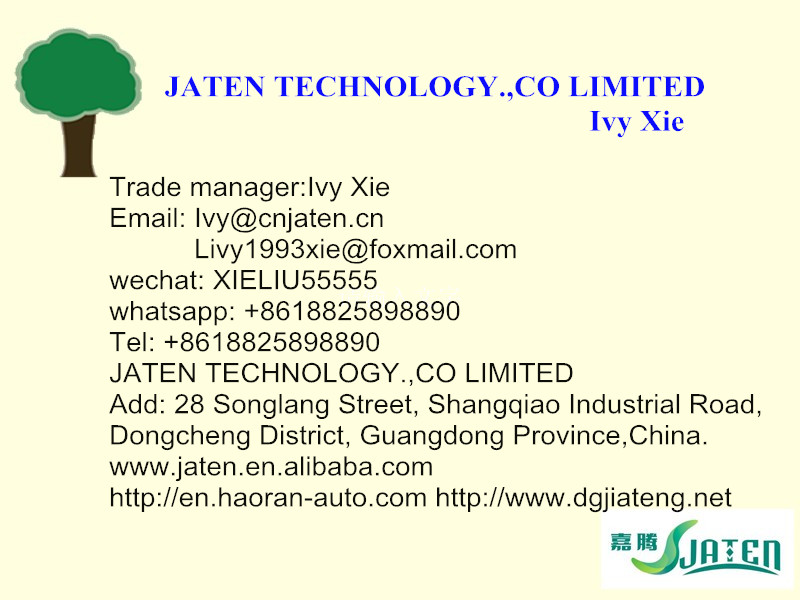 Groupes de Produits : Machine de mesure vidéo > Machine de mesure manuelle